I have always thought that my kids were getting plenty of exercise. They are so full of energy. I don't think they ever stop until the moment they fall asleep.  For this reason, it never occurred to me to plan P.E. as part of our education. When I saw the Family Time Fitness program, I thought it would be a fun way to work off some of that energy.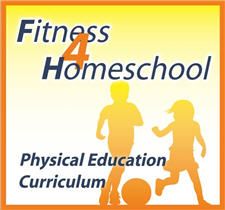 Product
Our family received a pdf of  Fitness 4 Homeschool – Core 1 Physical Education Curriculum K-8 Curriculum created by Family Time Fitness. The cost of the pdf is $57.00.  You will receive a start up guide and 260 planned lessons. Each lesson includes a List of Supplies, Warm-up, Activity, Cool Down, and a suggested Outdoor Activity. Each exercise has a link to an instructional video. The company guarantee's free lifetime updates on the curriculum and the videos.
Experience
We have had unusually great weather during the 6 weeks of this review, so we have enjoyed doing the lessons outside. Most of the activities could easily be done inside. I wasn't sure how my kids would feel about exercising everyday. They LOVE it. They love that I get down on the ground with them and Crab Walk or do Popcorn. We laugh the whole time we are doing our lesson. It stays fun because each lesson is completely different. The exercises are repeated but not in the same way and so far there is always something new. The lessons are very well thought out.  Did I mention that it is truly a workout. We are always breathing hard with our heart beating fast by the time we are done. My muscles even felt sore after the first few lessons. My 7 year old daughter does each exercise with me and completes the lessons. My 5 year old son enjoys joining in whenever it looks fun which is usually more then half of the time.  I thought it was a great way for my kids and I to play outside together. We purchased hula hoops, jump ropes, a playground ball, and made do with whatever we already had for other items. We used plant pots instead of cones.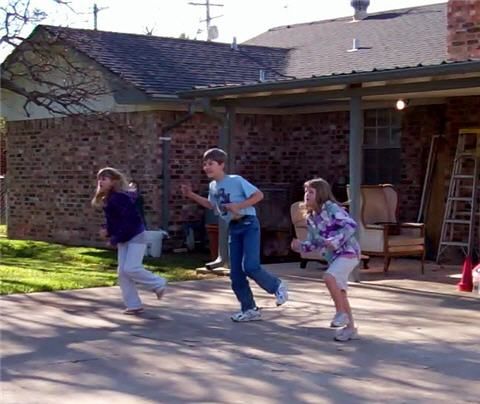 Pros
The lessons are extremely well thought out. The video demonstrations are very helpful. They make it very easy to understand what you are supposed to do. Each lesson is different preventing boredom and there are so many of them! It is also nice that you do not need to purchase very much equipment.
Cons
Some of the activities would be pretty hard to do indoors such as the obstacle courses which my kids love. My 5 year old son didn't think the crab walk was accurate. He informed me that crabs move side to side. 🙂
Verdict
I think it is worth the cost. I am so glad I was able to do this review. My kids request to do Family Time Fitness everyday!
Fine Print
I received this product free of charge in exchange for my honest review. All thoughts and opinions are my own.

Related posts: